Get Game Night Back
Play your favorite role playing games with family and friends as if you're sitting around the same table.
Your Table Your Way
Vorpal Board makes it easy to get the party back to your table no matter where they are. Play any tabletop RPG from D&D to homebrew.  Use your favorite 3D terrain and minis, hand drawn maps, or anything in between.  Our combination of video chat, high res table streaming, and synchronous 3D dice lets you play like the party is sitting at your table. 
No need to buy any new books or assets, use everything you already have on your table.
Features
Vorpal Board enables you to play any of your tabletop RPGs using a combination of simple and innovative features.
Adventurers Gather
Playing Vorpal Board couldn't be easier. All you need is our smartphone app, a computer and an internet connection. Create a game, send a link to your players and get to dungeon crawling. Vorpal Board is free for all your remote players, all that you need is one host subscription. Nothing to install, right in your browser.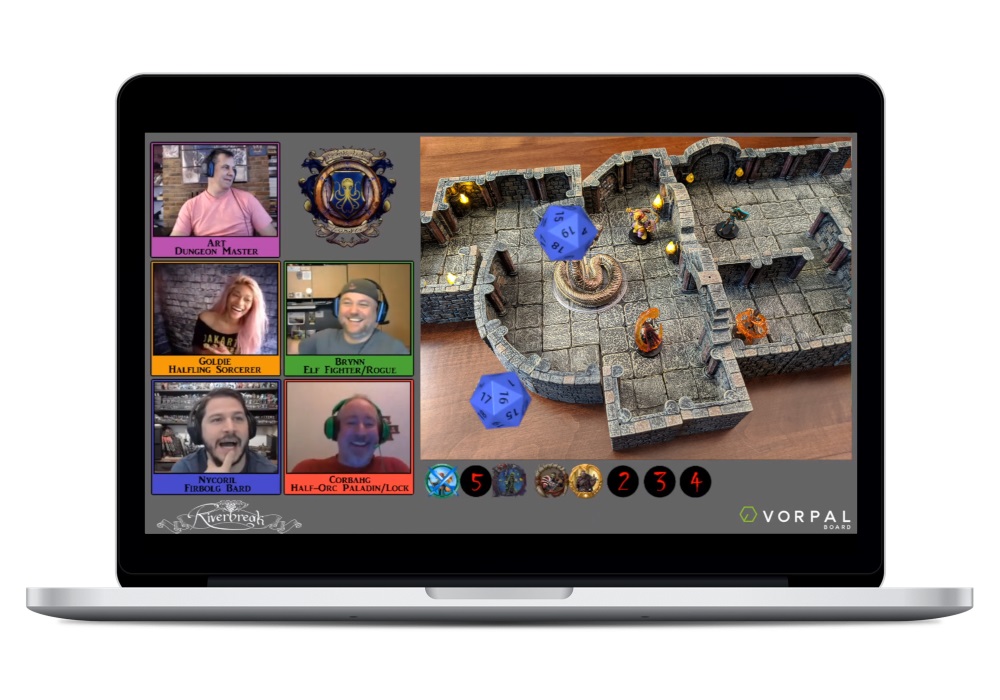 Vorpal Board is my favorite platform – it's THE best way to get the analog feel of being at the table. Nothing makes terrain look better!
An absolutely incredible product that has changed online tabletop gaming.  I love that I can connect with friends around the world and play with real terrain and minis.
There is no other online platform that comes close to recreating the "shared table" experience. As a dungeon master and player, it's the only platform I will ever use for remote gaming.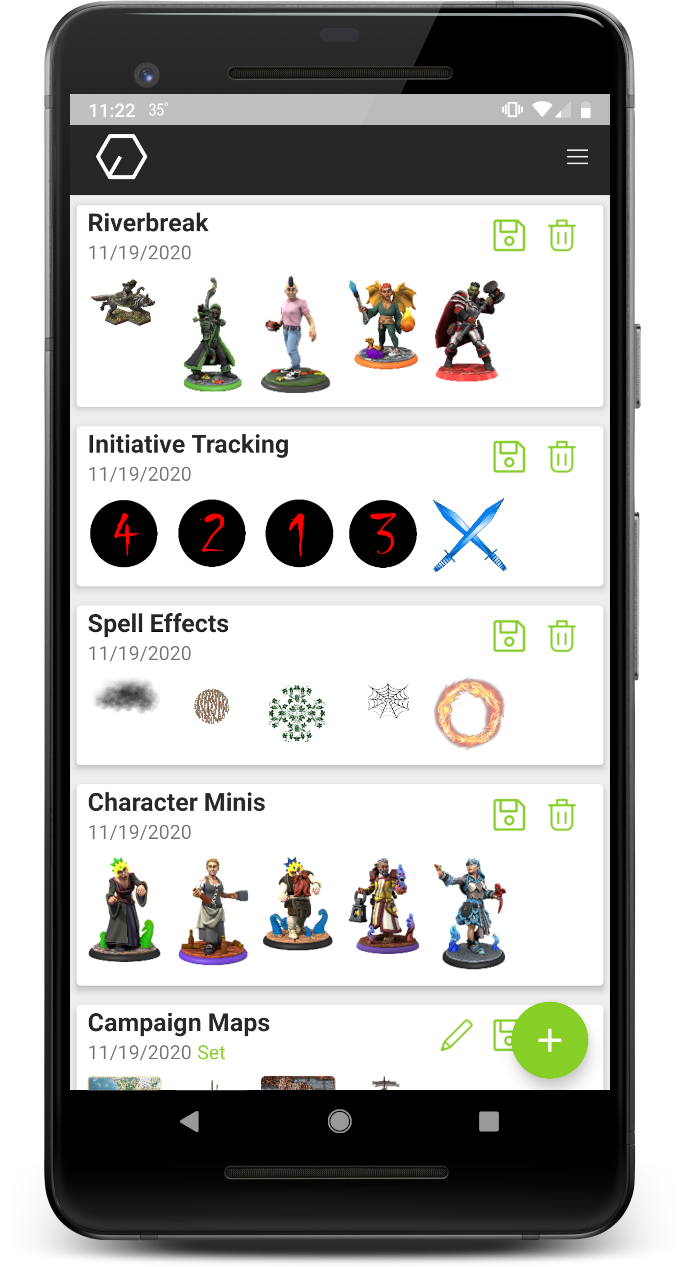 Get Going in No Time
With Vorpal Board you can use all your terrain, maps, books, and minis. There's nothing to build, just sit down at your table and start playing.
Easily scan in game assets or import from your device. Everything is saved and usable for your next game session.